Dr. Alexandra Konowal D.O.,
a Board Certified Ophthalmologist,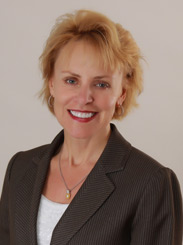 is Fellowship-Trained in cornea, refractive surgery and anterior segment care. She performs a variety of vision-enhancing surgical techniques including state-of-the-art laser cataract surgery, corneal transplants and VICTUS® Blade-Free LASIK with the new Wave Scan and Active Track® 3-D Eye Tracking software. Dr. Konowal is also skilled in the use of Cosmetic Botox®, Juvéderm®, and Radiesse® to treat fine lines, wrinkles and deep folds.
Dr. Konowal received her Doctorate from Chicago College of Osteopathic Medicine after graduating from the University of Illinois. Dr. Konowal has received Fellowship training at Rush-Presbyterian St. Luke's Medical Center in Chicago. Dr. Konowal maintains excellence in her field by participating with the American Academy of Ophthalmology, the American Society of Cataract and Refractive, the American Medical Association, International Society of Refractive Surgery and the Lee County Medical Society.
Dr. Konowal was voted BEST OPHTHALMOLOGIST in Southwest Florida for seven years straight and was selected as the Laser Vision Gold Surgeon by Laser Vision Centers nationally.
She is recognized as a leading surgeon in Custom LASIK in Southwest Florida as well as the nation. Since 1996, thousands of residents of Southwest Florida have been treated by Dr. Konowal for cataracts, glaucoma, corneal disease and to eliminate the need for glasses or contact lenses.
Our mission at the Konowal Vision Center is to advance your vision to a new level of precision and clarity with emphasis on patient care and service.